COLREGS-International Regulations for Preventing Collisions at Sea Explained For Exams
---
General arrangement of COLREGS/ROR
Read the previous topic first- Basic Introduction
dont miss important topics.

The Rules are divided into 6 parts, namely A, B, C, D, E  and F followed by Annexes 1 to 4.
Part B is further subdivided into 3 sections 1, 2 &3; Other parts have no such subdivisions.
Annexes give detailed information on the technical requirements, standards and specifications of fittings and equipment. They also influence the way some of these Rules are interpreted and applied in practice.
The layout of the Rules is shown below:
Part A termed 'General', consists of Rules 1 to 3 on 'application', 'responsibility' and 'general definitions'.
Part B termed 'Steering & Sailing Rules', contains Rules 4 to 19 which pertain to all activities for'preventing collisions'. Part B is further subdivided into three sections as shown above. This Part is considered the most important of the six Parts because almost all actions required for detecting, assessing and determining any risk of collision' as well as 'any action to avoid collision' should be executed in compliance with the Rules of this Part.
Part B section I contains Rules 4 to 10, applicable to vessels 'in any condition of visibility'. This means at all times at sea without exception.
It is important to note that Rules 4 to 10 continue to apply fully with the Rules of Section II (Rules 11 to 18) and Section II (Rule 19). However, the requirements of Rule 13 on 'overtaking' over ride all other Rules from 4 to 18.
Part B section II contains Rules 11 to 18 that only 'apply to vessels in sight of one another'. In sight is defined in Rule 3(k) as 'vessels shall be deemed to be in sight of one another only when one can be observed visually from the other'
Part B section III on 'conduct of vessels in restricted visibility' contains only Rule 19 applicable 'to vessels not in sight of one another when navigating in or near an area of restricted visibility'. When Rule 19 gets invoked as per these conditions, Rules of Part B section I continue to apply as explained, but Rules of section Il are not applicable as vessels are 'not in sight of one another'. This is one of the two requirements stated for the activation of Rule 19.
Part C termed 'Lights & Shapes', consists of Rules 20 to 31 and specifies the lights and shapes required to be exhibited by various types of vessels depending on their condition and/or activity.
Part D termed 'Sound and Light Signals', consists of Rules 32 to 37 and specifies the sound and light signals that have to be complied with by different types of vessels in various circumstances and conditions.
Part E termed 'Exemptions', consists only of Rule 38, which defines the various exemptions granted to older vessels concerning complying with the requirements of the present set of Rules.
Part F termed 'Verification of compliance with the provisions of the Convention', effective from January 2016 consists of Rules 39 to 41 and these are in relation to IMO Member State audit scheme under IMO Resolution A.1070(28), 'IMO Instruments Implementation Code (III Code)'. These Rules are only to do with verification of compliance and remain independent of all other Rules.
These 6 Parts are followed by 4 Annexes as follows:
ANNEX I: Positioning and technical details of lights and shapes.
ANNEX II: Additional signals for fishing vessels fishing in close proximity.
ANNEX III: Technical details of sound signal appliances.
ANNEX IV: Distress signals.
---
Read more on the next topic and gain knowledge – important terms in the rules
previous topic – Basic introduction
Thank you,
By Team Naututor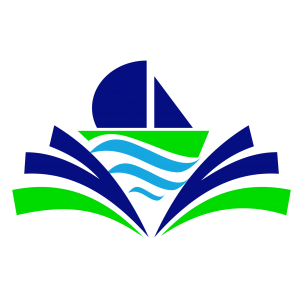 About Author
Recent Posts
Founder, Developer At Naututor
A professionally trained navigating officer and a hodophile by heart.
He loves blogging And started naututor.com to assist future nautical science students. started his career at training ship Rahman, Mumbai
current rank: Deck cadet